HOLISTIC HEALING NEWS
is in its 12th Year!
At HHN, our readers find compelling, useful, easy-to-implement holistic health tips and resources for overall well-being.
Advertise with us. Promote your offers, share your tips, and build your business with HHN.
ADVERTISE WITH HHN
Digital Media Package- $150
When you advertise with HHN, we will help establish brand awareness for you by getting your message in front of our active online audience.
We will boost your SEO with relevant strategies and and backlinks, which will grow your online presence and raise the value of your website to search engines.
We are dedicated to holistic wellbeing and serve an audience who seek joy and vitality—physically, emotionally, spiritually, energetically, and mentally.
Our audience is well-educated. We cater to luxury brands and holistic alternatives for self-improvement and actualization. We bring our readers a spiritually and sublimely infused world filled with delightful options for self-care and nurture. Health and wellbeing must be holistically addressed for a balanced, vibrant life.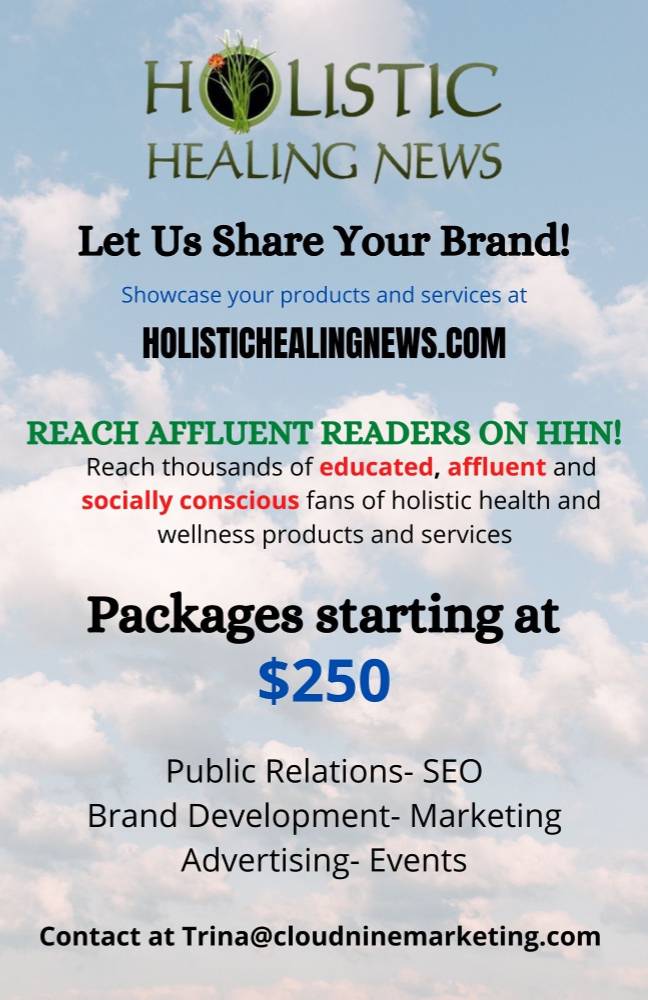 Holistic Healing News is brought to you by CloudNine Marketing Inc., a 22-year company, that serves the holistic medical communities.