NutreaLife founder, Edward J. Eyring, II M.D. entered the field of medicine at an early age with the belief that that doctors should act as partners in each patient's medical experience. By the time he entered medical school, Dr. Eyring had already spent nearly a decade apprenticing with his father, an orthopedic surgeon who treated orphaned children in developing nations throughout Asia, Africa and Central America. His fascination with medicine, coupled with the satisfaction of helping people in need, ignited Dr. Eyring's interest in public service and inspired him to make a difference.
By the time he became a licensed physician, Dr. Eyring had already learned first hand about the calamity of disease progression, especially in patients with limited access to quality preventative care or treatment.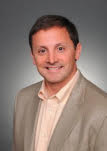 Inspired by these experiences, Dr. Eyring embarked upon his medical career in a specialty in which he could make an impact, and with a long-range vision toward making quality medical care affordable and accessible to anyone. As a specialist in colorectal surgery, Dr. Eyring witnessed devastating results of unhealthy lifestyle choices coupled with insufficient early care, and realized why an ounce of prevention could produce a ton of cure.
"It was tragic to see patients with limited or no previous access to medical care faced with devastating prognosis and battling a disease that could have been prevented or treated had it been caught earlier," said Dr. Eyring.
He spent thirteen years as a surgeon at the Center for Colon and Rectal Diseases. While there, he worked with a naturopathic medical doctor who showed him benefits of a more integrated approach to medicine.
During this time, he also had an opportunity to learn about payment mechanisms and how rate structures, different rates for people with insurance than without, really impacted health outcomes. Patients without coverage either went deeply into debt or went without treatment. In fact, at that time, millions of people in the U.S. did not have any access to affordable medical care.
The disparity strengthened his resolve to, one day, bridge the gap and inspired him to join forces with his parents, who were volunteering with the homeless in Washington D.C. Throughout the following decade, Dr. Eyring worked with his parents to provide free health services to the homeless people living there. Despite their dedication and brave efforts to make a difference, sadly Dr. Eyring's parents were killed in an automobile accident while working in Honduras with orphans.
With nearly thirty years experience in medicine to his credit and the advent of modern breakthroughs in telehealth technology ready to embrace, Dr. Eyring joined forces with Domain Healthcare founder Randall Hoggle, P.D., R.Ph. to begin the process of making his vision to provide affordable care on a large scale a reality. Together, they vetted telehealth providers and nutraceutical supplement formulators, and created a plan to launch as a provider of superior integrated health services.
NutreaLife was born.
Today, NutreaLife offers comprehensive, expert telehealth services that are both affordable and accessible to anyone, anywhere, anytime. There are many telehealth providers emerging in the market. But, according to Dr. Eyring, what sets NutreaLife apart is the unwavering commitment to provide a wide variety of high quality services and products that address the whole picture of health – and doing that at the lowest price found anywhere.
"We developed NutreaLife on the premise that it is better to focus on prevention and address problems from the root causes rather than mask symptoms or treat only after a disease has progressed," said Dr. Eyring. "It is exciting to now have the capacity to improve the health of anyone, regardless of their economic status or geographic location."
"We are committed to offering only the purest nutrients formulated by physicians and made in reputable laboratories right here in the U.S.A.," said Dr. Eyring. On the heels of national controversy about toxic ingredients found in some of the most recognized supplements on the market, Dr. Eyring holds fast to his belief that people should be well informed about ingredients, benefits and effects of nutritional supplements – as well as how and where they were made – before they buy.
"We strive to be a trusted partner in patients' medical experience and hope these services will help enrich lives of those who, otherwise, could not afford or have access to such care," Dr. Eyring concluded.
In this article