From our Editor' Yvette Becksted –
Greetings and gratitude for our subscribers and readers! This year we'd like to offer you our first Mother's Day Gift Guide. Many products come across our desk over the year and we have curated a group of them that really stand out as a sign of our appreciation for all of our mothers. Without them we wouldn't be here! We hope you enjoy perusing our list and they are helpful as you consider a gift for mom (or even yourself) on this special day. With love for our mothers! 
Our top 10 Mother's Day Gift Ideas:
My Pinewood Kitchen Book: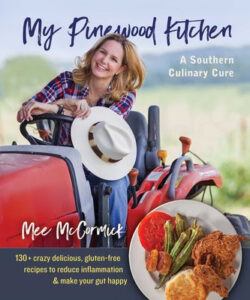 A Southern Culinary Cure offers more than 100 gluten-free, whole foods recipes that can be customized for Keto, Paleo, or vegans, making it a truly "all-inclusive" eating plan for the entire family. From smoothies, soups and salads, to dinners and desserts, every recipe is gluten-free and gut-friendly.
Curb Your COVID Anxiety with healthy chocolate with Mee's Chocolate Avocado Mousse & Five-Ingredient Fudge Cups
Soups for Social Distancing – Black Bean Chicken Chili and Immune-Boosting Chicken & Quinoa Soup (nutritious, delicious, and they use what you likely have in your home already!)
Plenty of plant-based offerings
Reduce Waste: Learn how to make cilantro pickles from cucumbers, sweet potato chips from sweet potatoes, a falafel burger from canned chickpeas, and how to make your own healthier ketchup and mayonnaise if you run out
10 Gut-Friendly Foods for your Pandemic Pantry
Mee McCormick is a rising Southern culinary and wellness innovator, restaurateur, author, TV cooking personality, farmer, rancher, wife and mother. She splits her time between Nashville and nearby Nunnelly, Tennessee; a tiny, unincorporated community in Hickman County, which is also home to her biodynamic farm and restaurant Pinewood Kitchen & Mercantile.
https://www.amazon.com/Pinewood-Kitchen-Southern-Culinary-Cure-ebook/dp/B07TRNYG27    This book was published by Simon & Schuster; it's now on sale $19.99.  It's the best price we found on Amazon
Invigorate Powder Facial Mask
https://forthebiome.com/products/invigorate-powder-mask
Artisanally fermented reishi, lion's mane, chaga, maitake, and king trumpet mushrooms deliver a stimulating face mask with prebiotic nutrients and postbiotic actives for a thriving microbiome and glowing complexion in the face of environmental and hormonal stress.
$80.00
I am Love Sovereign Light Sprays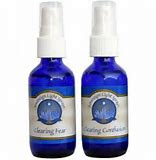 https://www.kumarainstitute.com/
Instantly raise your vibration with a few spritzes of Sovereign Light sprays and enjoy clarity, restore balance, and reduce stress. Each spray has a task to enhance energy or clear it away — mist around the body and surroundings. Custom aroma blends (natural essential oils), gem elixir base formula, and alkaline water. 
Formulated by Paula Muran (KumariDevi), Master Healer with three decades of experience in Energy Medicine. She pioneered the use of using gem elixirs and flower essences blended with natural essential oils in 1992—$ 24.98 each-2 oz size. **Mention Ad for Free shipping.**  We started using them ourselves 20+ years ago!
$24.98
Dream Tincture
Sleep soundly the natural way using our therapeutic blend of sleep-supporting herbs. No chemicals, no side effects and no grogginess. Dream will put an end to your tossing and turning so you can embrace a deeper sleep. We got this gift box from Ami Wellness just in time.  They have exquisite packaging and a mindfulness, sustainability about their products.  Cant wait to try them. 
Hemp-Free Herbal Supplement – 59ML
Sleep better. Shine brighter!
Fresh Passionflower
Helps with sleep & calms mind
Fresh Lavender
Aids with sleep & relaxation
Valerian Roots
Relaxes muscles
Women's Multivitamin
We've tried these and they're great!    Mix well in H2O you can drink like a soda throughout the day  They are effervescent and are Acai flavored.
A super greens inspired multivitamin formulated with probiotics, electrolytes, and a scientific balance of the 25 essential vitamins and minerals women need every day.*
$30.95
Artisan Soap – Herbal Renewal – Lavender
https://seawitchbotanicals.com/
Luscious lavender essential oil lulls you into a dreamy scent-scape with this all-natural, handmade soap. Striations of activated charcoal bind the cleansing power of the mountains. Inspired by the untold pleasures of the dawning sun embracing a misty mountain, Herbal Renewal is sure to raise your spirits.    We tried these also. Smells DIVINE!
$12.00
Daily Care Probiotic
Gift yourself with these regardless of Mother's Day.  All Probulin® products are formulated by board certified Naturopathic Doctor Jason Mitchell in conjunction with prominent gastroenterologist, founder of Kansas Medical Clinic and award winning author of Probiotics For Dummies, Dr. Shekhar Challa. At Probulin® we pride ourselves in producing the highest quality probiotic supplements on the market. Probulin® represents "The Next Generation in Probiotics.™"  We got multiple samples to share w staff family and friends.  They helped now with allergy season.  There's an acne skin care kit we recommend checking out also.
$26.99
7 Centers Yoga Arts
https://www.7centers-yoga.com/
We were personally involved with this premier school of Yoga in Sedona, Arizona since it was established in 1998.  They have offered certified Yoga trainings, Intensive Daily Yoga classes, special events, workshops, and personal retreats. They host comprehensive programs focused on integrating spiritual and health practices into daily life. 
If you're on a budget and want to gift mom with one of the finest yoga classes out there, check these out.
Free Yoga Classes 
https://mail.google.com/mail/u/1?ui=2&ik=f3b4d1d3a3&view=lg&permmsgid=msg-f:1665901457873728699
Whole House Protection Plug In
We met these founders Michael and Robin Mastro at their Seattle home many years ago.  Their Vastu knowledge is evidenced in their results..  They helped design Microsoft's first bldg. based on Vastu principles.  The Whole House Plug fits into any electrical outlet to retune the wiring. Also it prevents outside EMF's coming from smart meters, etc. from getting into the house. One whole house plug works for most homes and office buildings up to 5,000 square feet. 
$108.00
The Past Life Perspective  Book
The Past Life Perspective:  Discovering Your True Nature Across Multiple Lifetimes
A unique, insightful, and practical look into the enormous power of past life regression therapy to unlock a healing pathway that can help you resolve enduring personal issues, enrich your life, and answer burning spiritual questions about your purpose on this earth.
Amazon price $13.95

These are all our Mother's Day Gift Ideas.
Hope you all enjoy this Mother's Day Gift Guide and have a great Mother's Day weekend with your friends and family.
In this article