By: Erin Laughlin
La La Land is the movie everyone is raving about. With its catchy tunes and enticing story line, La La Land is a movie everyone will enjoy. This film was written and directed by Academy Award nominee Damien Chazelle. Chazelle found a way to take all the expressionistic elements of an old school musical and update them so the film had a modern feel to it. From the sets, down to the wardrobe, Chazelle and his crew found a way to make everything look magical. This film transports you back to Los Angeles in the 30's and makes you feel vibrant and magnificent. Watching this movie will cause your brain to release dopamine, serotonin, oxytocin, and endorphins. These are the chemicals that cause you to feel happy, and everyone loves feeling happy.
La La Land shows us the story of a girl named Mia, played by Emma Stone, and the struggle she is facing to become an actress. She is still trying to find her big break after 6 years of auditions. It also tells the story of Sebastian, played by Ryan Gosling. Sebastian is a Jazz musician who is passionate about the art of music. He wants to own his own jazz club, but he is having a difficult time letting go of the old style of jazz and moving to the future of jazz. Both characters are going through their own struggles in life and it appears fate brings them together. The film, though wrapped up and presented as a bright and cheery musical, is ultimately about the hardships of life and struggling to make it in the performance industry.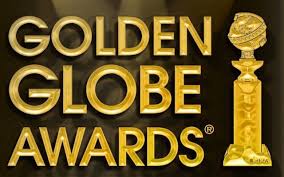 This film is an explosion of colors, dance, and song. It will reel you in and have you singing the songs all day long. After watching this movie, it will make you long to have the lives of the characters. At the Golden Globe Awards, the film won 7 awards including best actor and actress in a musical. The chemistry between Gosling and Stone is undeniable. Their relationship within the film is adorable, yet passionate. They are described as a "classic Hollywood screen couple".
With all the bright colors and extraordinary scenes, it will take your breath away. You will laugh, cry, and ultimately fall in love with this film. La La Land is a movie for all age. This film captures the spirit of those old musicals people love so much. Even if you are not one for musicals, this one will have you tapping your foot and singing the tunes.